http://www.ddrfreak.com/phpBB2/viewtopic.php?t=111049
...was where I first read about the sad news.
To make a long story short, he passed away at 43 at a party in Spain and his son, also named Francisco, will be his successor.
Captain Jack's music may not have been exactly "eurobeat" per se, but it was certainly a close eurodance cousin and I think some of us enjoyed his music on the same wavelength as we enjoy eurobeat, today.
I will definately miss him very much. He passed away wearing his famed uniform and red cap and I hear he will also be buried in them, as per request of his will.
My two favourite songs of his were "The Race" and "Magic in You".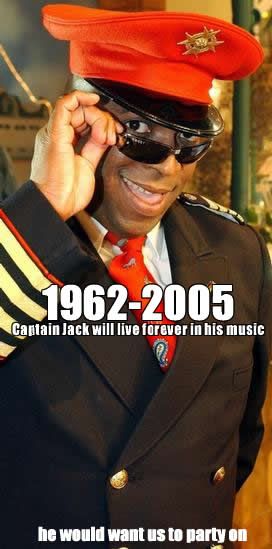 "CJ Rocks the nation, style is my foundation." - Captain Jack, 'My Generation'
Goodbye Jack, you crazy son of a bitch.