Hardcore isn't big in Japan but it has a solid following. Eurobeat definitely does not have a candy kid culture, but once upon a time it was closely associated with Ganguro and Yamamba culture which is just as colorful if not more.
Google/Wiki it!
While I was visiting Japan I did manage to go to a Hardcore rave. Kevin Energy was headlining and it was a banging night of local talent. The attire was mostly raver style, phat pants, either shirts in neon colors or lots of black, glow sticks, etc. Surprisingly enough there was ONE girl dressed in candy that got there later to the party! She was really cute (and looks really high in this pic 8D):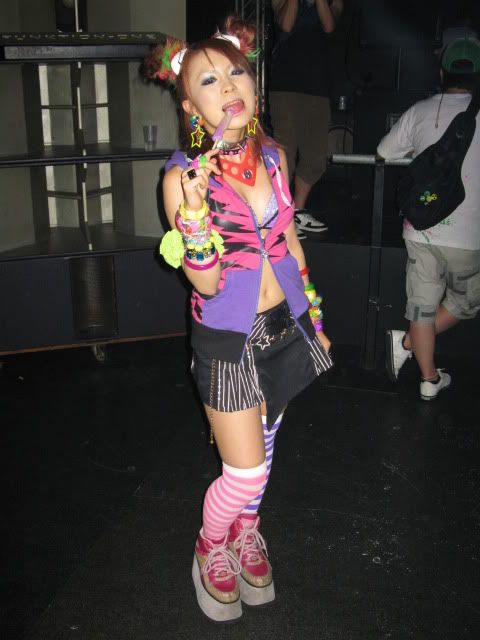 Hope that answers your questions. Where around are you from, the States? I'd say the UK but there's no candy kids there to my knowledge.