Many of us are into (Super) Eurobeat for a long time now. We have good and bad memories of past eras of SEB. This thread is for talking about the SEB which came out "100 SEBs ago".
This month's release is 241. then let's talk about SEB 141 here!
What did you think of this release back then (or when you liestened to it first, whenever it was), what do you think now? Are there tracks you still love? Which ones were remarkable for that era?
You can even write a complete review!
Note: This thread is about each single SEB "100 SEBs ago", NOT the whole era at once.
We can talk about SEB 142 when 242 comes out in February, 2017.
We could also talk about Best of 2004 when the Best of 2016 comes out this December.
Then let's start: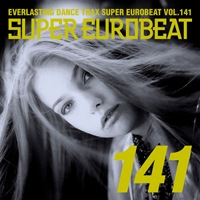 1.Dusty - The Fire And The Rain
2.Lolita - Kiss 2 Kiss
3.Morris - Bad Tonight
4.Susy Wender - Runaway
5.T.I.M.E. - Another One Bites The Dust
6.Nikita Jr. - WWW iLoveU
7.D.Essex - Master Power
8.Go Go Girls - Hot For Your Body
9.Cherry - Sha La La
10.Mad Cow And The Royal Eurobeat Orchestra Of Bazookistan Feat. The Supertroyka Girls - I Want Your Balalaika
11.Vanessa - If One More Day
12.Manuel - I've Got To Go
13.Leslie Parrish - I Say No
14.Ace - Welcome To The Real World
15.Denise - Gimme Gimme Love
16.A-Beat Boys - We'll Stop The Time
17.Annie - To The Stars
18.Jimmy Bravo - Queen Of Fire
Give us all what you can say about 141!
(You can also tell me if this idea was good or bad.)