Euro To B
Posts: 34
Joined: 06 Sep 2004, 13:47
Location: London, UK
Contact:
Boys and Girls!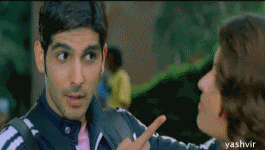 ---
---
Eurohero
Posts: 836
Joined: 11 Aug 2005, 05:39
Location: varese, Italy
Contact:
drnrg wrote:Gambogi and Clerici are also deep passionate voices.
Hey drnrg, you mean Simone Valeo? cuz Clerici doesn't seem to have done any vocals so far.
---
Eurobeat Fan
Posts: 100
Joined: 04 Aug 2018, 17:33
Location: Germany
Honestly it doesn't matter for me, if female or male vocals, I love both.
Of course, it depends on the song itself. I think, that should be clear. I prefer male vocals, if the songs has cool and strong beats, with the good mix of hype & power. If it comes to happy, crazy songs, then female vocals are the best. So for me, it should be both. But like I said, it depends entirely, what kind of Eurobeat-song it is.
Actually I even think, that the Eurobeat-vocalist sound much better than others, who just sing normal Mainstream-shit. I always noticed it. Could it be, than Eurobeat-vocalist had a better education than others? I always had that feeling. I mean, they sound so professional, unlike normal singers. Maybe I'm wrong, but the thought never let me go. You hear that specially from the female vocalist, they sound so beautiful, sometimes even sexy, lol, I always get this amazing feeling, if I hear them (don't get me wrong, it's NOT sexual feelings, if you thought that.
), but when I hear some female singers in normal songs, then... oh, man, I don't know, what to say, sometimes it's horrible.
Ha, you see, one more reason to love Eurobeat!


---
Who is online
Users browsing this forum: Google [Bot] and 29 guests